Manage My Cards
Manage My Cards from Fiserv gives you the ability to receive transaction alerts and actively manage your debit and credit card usage by defining when, where and how your cards are used.
Staying in control of your cards has never been more important.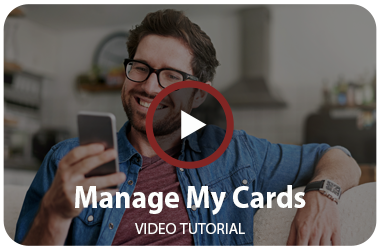 Manage your family finances, while protecting your card and yourself from fraud using the Manage My Card feature.
Get alerts on transactions
Lock your cards, in an instant, for any reason
Block international usage
Control transactions by category (gas, restaurant, online or mobile purchases, etc.)
Take better control of your cards and your money:
Go to your Mobile Banking app to sign your cards up
Link all of the Community National Bank cards that you want to set controls and alerts for.
Set up one control and one alert for each card, to ensure that they are working in the way that you prefer.