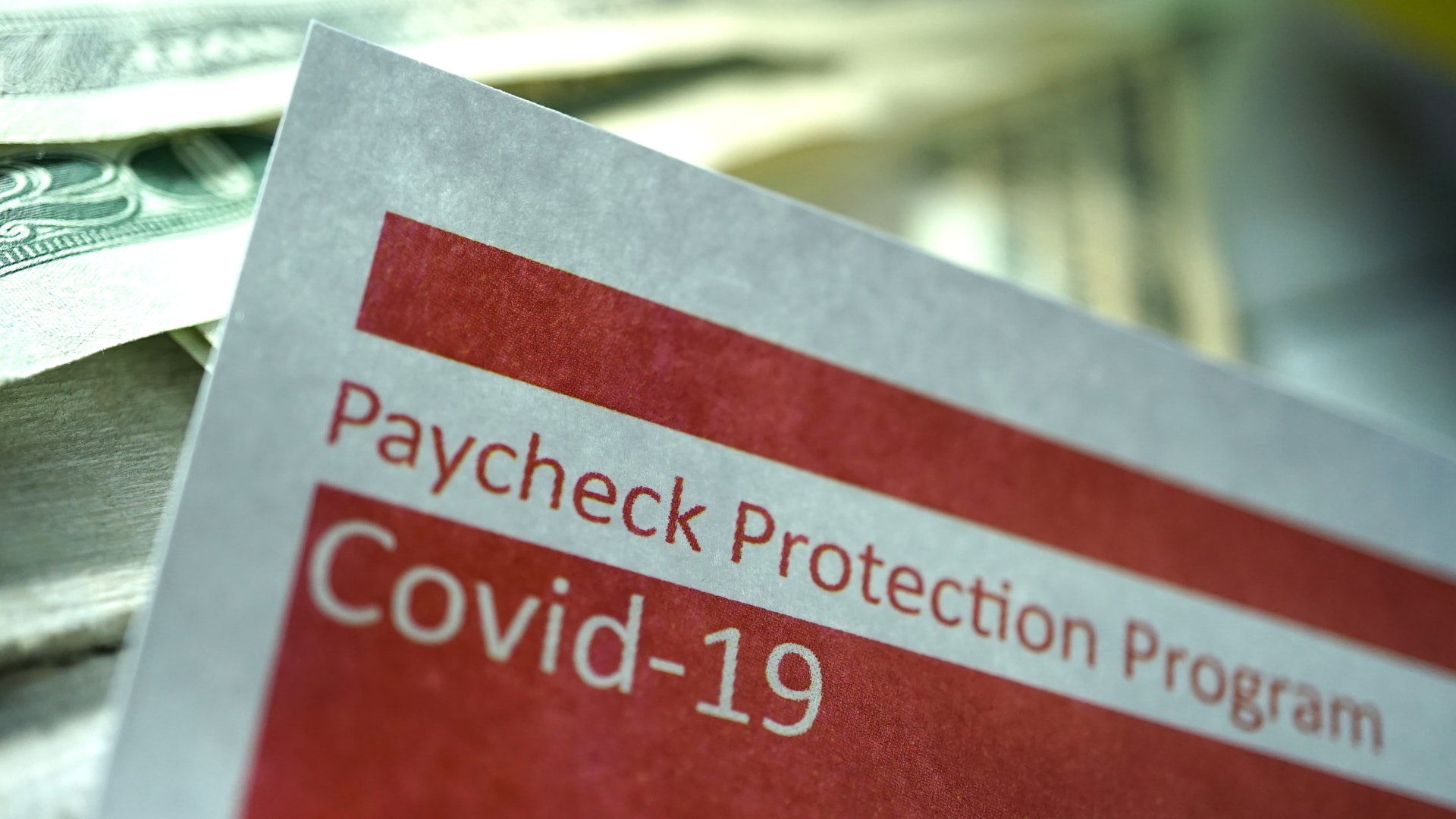 Under the Economic Aid Act, the U.S. Congress has reauthorized the Paycheck Protection Program (PPP). The Paycheck Protection Program is a loan designed to provide a direct incentive for small businesses to keep their workers on payroll.
The program is divided into two separate loan types. This is represented by First Draw or Second Draw loans.
The First Draw program is for any borrower that has not received a PPP loan previously. The Second Draw program is for any borrower that has already received a PPP loan under the CARES Act of 2020.
First Draw PPP Loans and Second Draw PPP Loans can be used to help fund payroll costs, including benefits, and may also be used to pay for mortgage interest, rent, utilities, worker protection costs related to COVID-19, uninsured property damage costs caused by looting or vandalism during 2020, and certain supplier costs and expenses for operations.

First Draw –Use this application if you HAVE NOT previously received a PPP Loan
Eligibility:
The following entities affected by Coronavirus (COVID-19) may be eligible:
o Sole proprietors, independent contractors, and self-employed persons
o Any small business concern that meets SBA's size standards (either the industry size standard or the alternative size standard)
o Any business, 501(c)(3) non-profit organization, 501(c)(19) veterans organization, or tribal business concern (sec. 31(b)(2)(C) of the Small Business Act) with the lesser of:
o 500 employees, or
o That meets the SBA industry size standard if more than 500
o Any business with a NAICS code that begins with 72 (Accommodations and Food Services) that has more than one physical location and employs less than 500 per location.
Second Draw – Use this application if you HAVE previously received a PPP Loan
Eligibility
A borrower is generally eligible for a Second Draw PPP Loan if the borrower:
o Previously received a First Round PPP Loan and will or has used the full amount only for authorized uses
o Has no more than 300 employees; and
o Can demonstrate at least a 25% reduction in gross receipts between comparable quarters in 2019 and 2020
We have created several eligibility and loan calculation forms. These calculation forms are categorized by First Draw and Second Draw program and by business type. Please contact us for the appropriate form for your program and business type to determine your eligibility amount.
The application requires certain certifications and supporting documentation to be submitted at the time of application. The bank may ask for documentation in addition to what is listed on the application. If you have doubts about which application to use or what documentation to submit with your application, please contact your Community National Bank Lender.
This round of the Payroll Protection Program is available on a first come-first serve basis though March 31, 2021 or until the allotted funds are depleted.
We are here to help you. Please do not hesitate to call with any questions.
Ineligible Entities
• Ineligible entities include: entities listed in 13 C.F.R. 120.110 and subsequent regulations except for entities from that regulation which have otherwise been made eligible by statute or guidance, and except for nonprofits and religious organizations; entities involved in political and lobbying activities including engaging in advocacy in areas such as public policy or political strategy or otherwise describes itself as a think tank in any public document, entities affiliated with entities in the People's Republic of China; registrants under the Foreign Agents Registration Act; and entities that receive a grant under the Shuttered Venue Operator Grant program.